TPO PUBLICATION LAUNCH EVENT
On 22 October 2015, at Meta House in Phnom Penh, TPO launched  new publication 'Like Ghost Changes Body' which contains the personal life stories of 8 civil parties including a couple whose relationship remained intact up to this day. Many guests has joined and discussed on the impact of forced marriage on individuals, couples and their families and the role of the judicial process at the ECCC plays in psychological healing. This publication and the event were funded by GIZ (German Society for international Cooperation).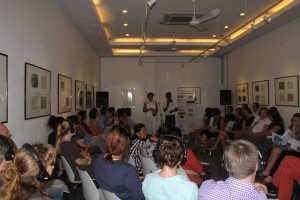 For a copy of the publication in English or in Khmer, please contact TPO Cambodia via email admin@tpocambodia.org
or tel 023 63 66 992 .