To create a protective community for women, girls, men and boys (wgmb) through preventing and responding to gender based violence in a pragmatic and gender
Background
| | |
| --- | --- |
| Project Jun 2020 to Apr 2024 | Funded by: Johanniter-Unfall-Hilfe e.V.(JOHANNITER) |
GBV is a serious problem in Cambodia, with almost one in four
women (aged 15-45) experiencing physical, emotional or sexual violence. In rural areas, women generally play a role as housewives who have totake care of housework and childcare. Most of the time, men earn income from work in the rice fields and plantations and in the construction industry. Increasingly, however, women are doing field work in addition to their domestic work to earn
an extra income, which means that they are subject to a double burden, as men generally do not support women in housework or childcare. Therefore, TPO has proposed the project embodies a holistic approach to the challenge of gender based violence in the target 8 districts of 3 provinces (Tbong Khum, Kampong Chhnang and Kampot), which implemented by two partners, TPO and Women Peace Maker organization.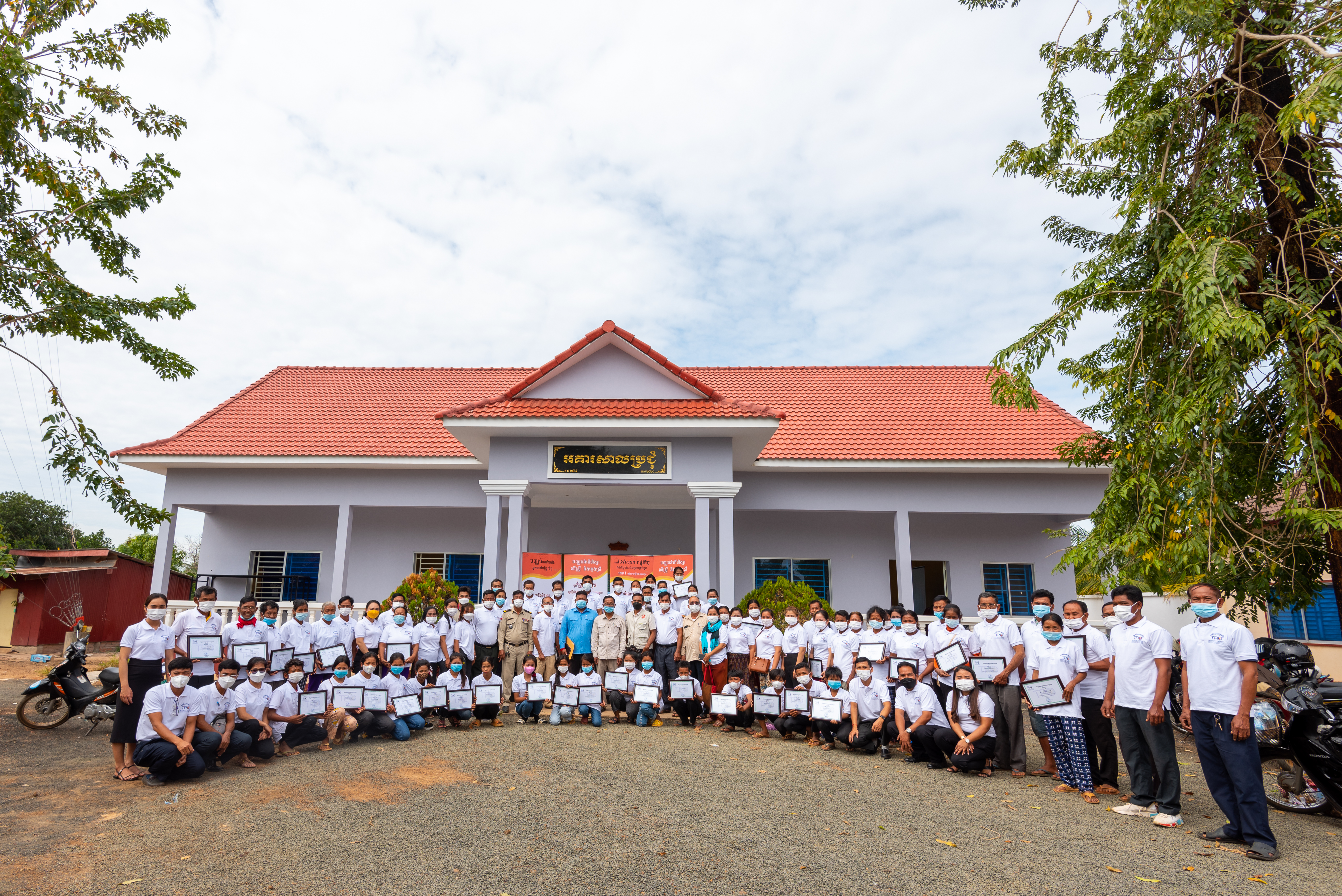 Goals of this Program

. Project focuses on response services and secondary prevention
. The quality of psycho-social service provided by local service providers to women affected by GBV, is built and strengthened.
Beneficiaries

Under TPOs activities, there will be approximately 300 individuals (50% female) in total (200 survivors of GBV, and 100 Community Resource Persons (CRP) who will benefit from these activities directly; along with 500-600 individuals who will be exposed to the awareness raising campaigns.
THE PROJECT APPROACH:
Baseline, Assessment & Scoping:

To identify current coverage of target communes and villages and to understand
the current context of GBV knowledge and applicable skills amongst
Commune Committee for Women and Children (CCWC).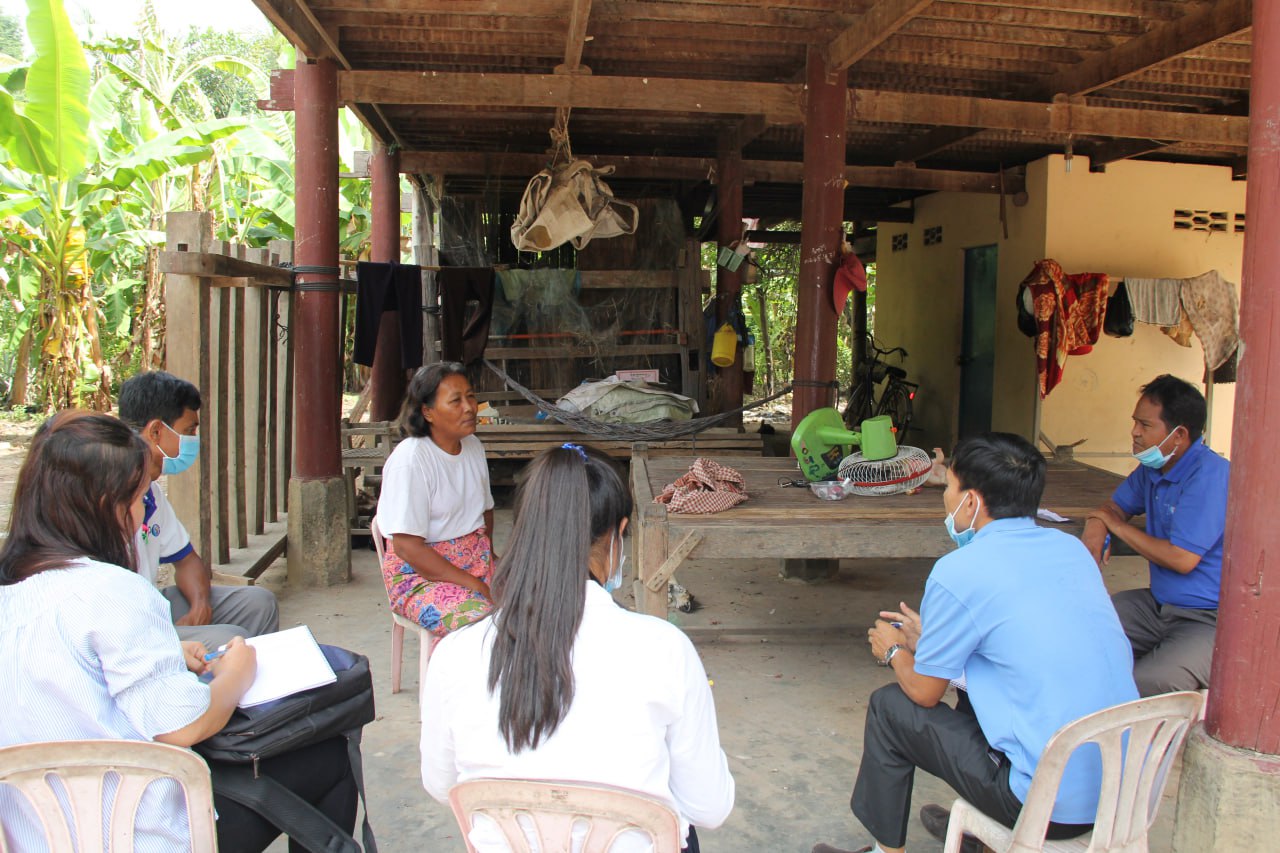 Location: Dambae Village, Dambae Commune, Dambae district, Tbong Khmum Province. 
Capacity building:

This approach focuses on training Mental HealthFirst Aid and Basic Counselling for Women and
Girls survivors of GBV to Community Resource Persons in villages and providing them with
refresher courses which is not only beneficial to the individuals concerned but more importantly
to the wider community.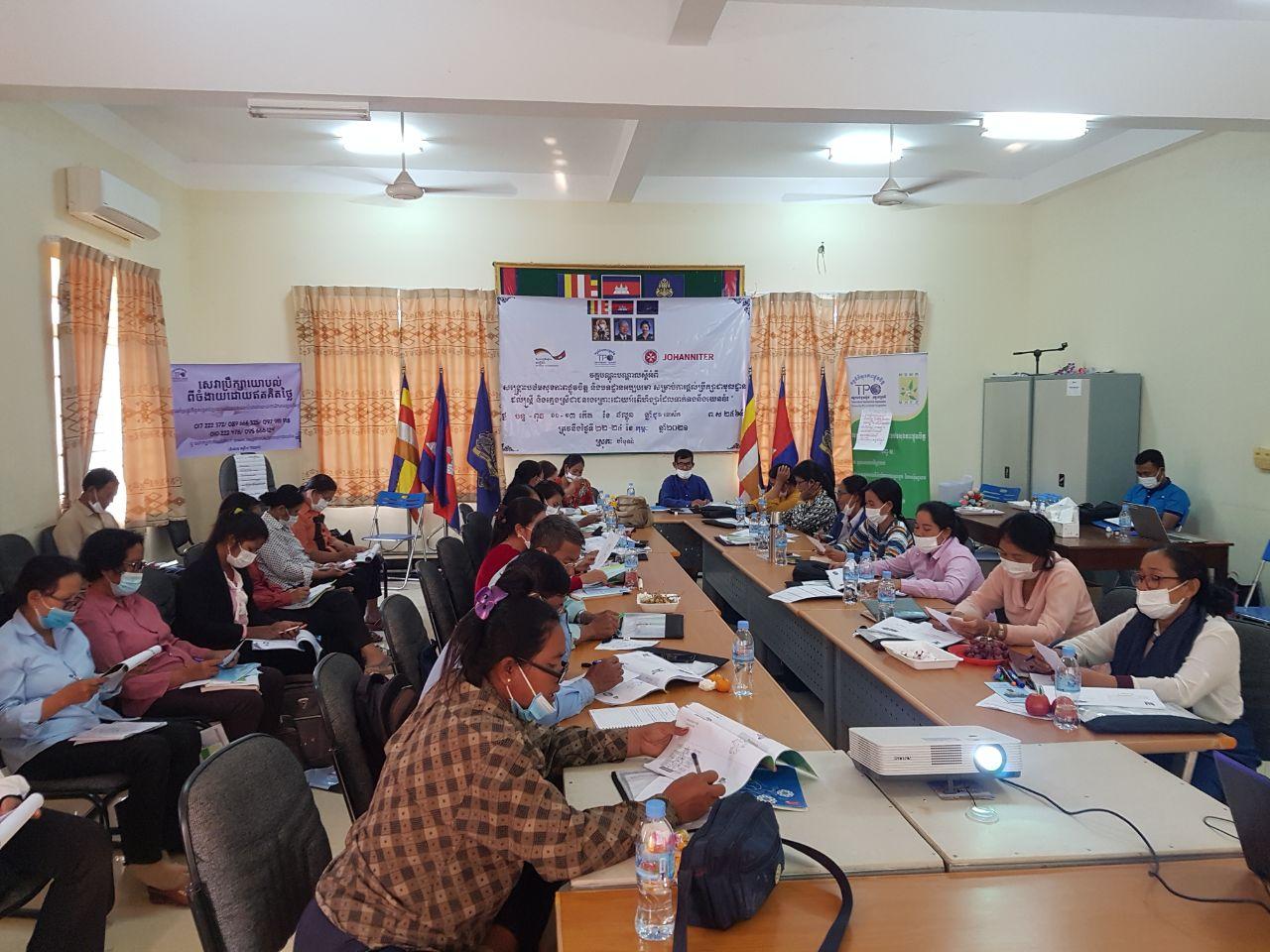 Location: Boribo District Hall, Kampong Chhnang Province.
Awareness raising Campaigns:

The Awareness Campaign on "Mental Health is an essential part of Preventing and Responding to Gender Based Violence in Community" aimed to inform wider community about the resources available to deal with mental health problem. The villagers realized that the stress levels may increase due to the disruption of normal life affected by gender based violence.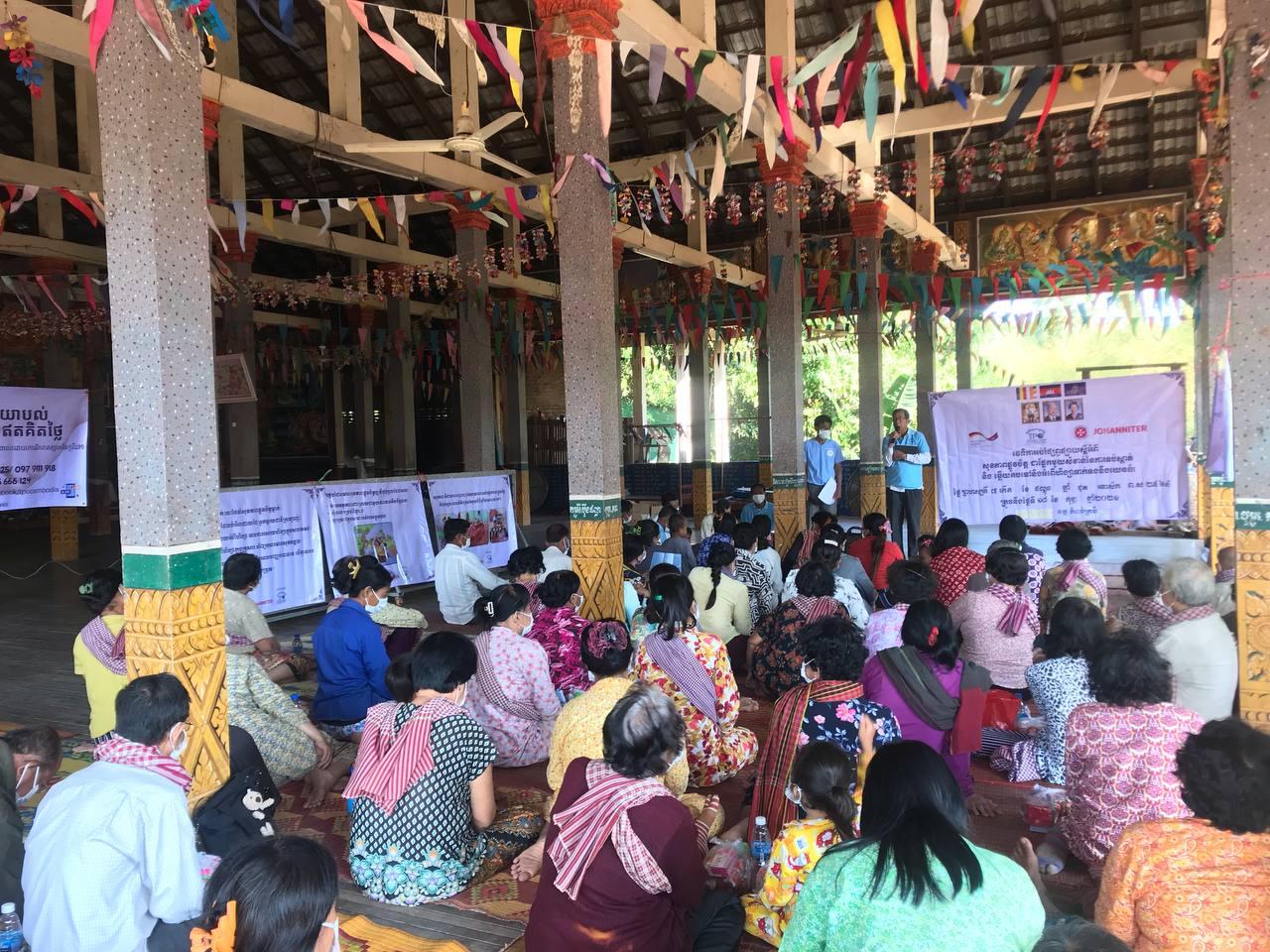 Location: Wat Kampong Krobei, Prek Achi Commune, Kroch Chhmar District, Tbong Khmum Province.
Mental Health Self-Help Group:
Self-help groups are psycho social interventions. It's a group of women and men who have similar problems/difficulties joining together to share experience in order to learn from each other and helping each other to have a same solution. This intervention can be empowered the group member to overcome violence in their local communities.
The family and caregivers can also be of harm to children's protection; physical, sexual and emotional abuse incidences increase in times of instability and stress of caregivers or parents. For this reason, protection interventions such as Self-help groups of children are are set up to teach, practice, discuss strategies and skills to help alleviate distressing psychological symptoms and to promote well-being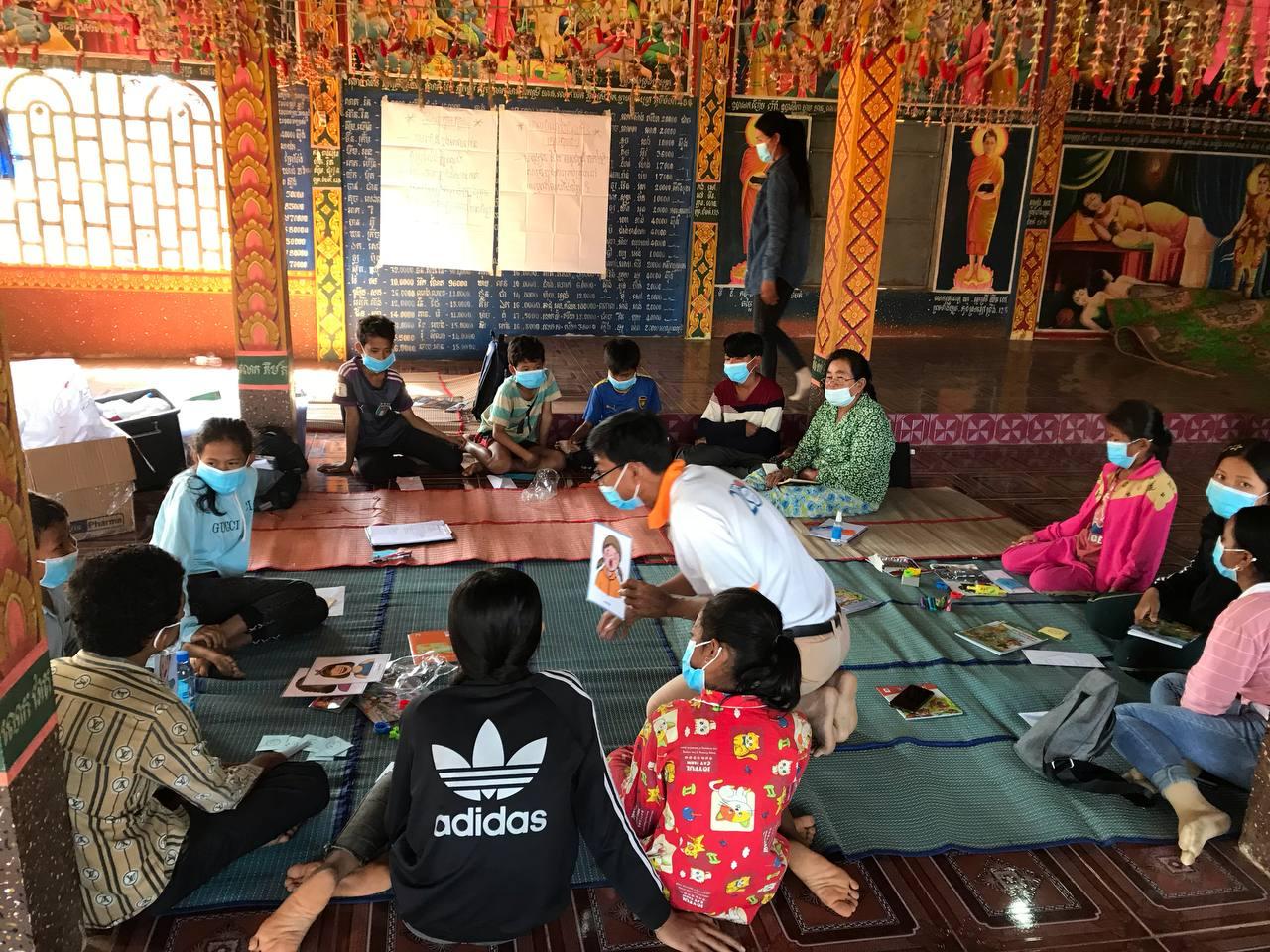 Location: Teuk Chrove Commune Hall, Dambae District, Tbong Khmum Province.
Mental Health Counseling for Individual and family:

Depression, grief, anger, conflict and troubled relationships are powerful issues faced by many families in community. These issues affect everyone in a family—adults, other family member and children often harm productivity at work, school and in the community. Our counselors work throughout the community and remote support (hotline) to support and educate for survivors of domestic abuse and mental health problem. It empowers individuals to break free from abusive relationships; provide resources and education for safety, healing and growth.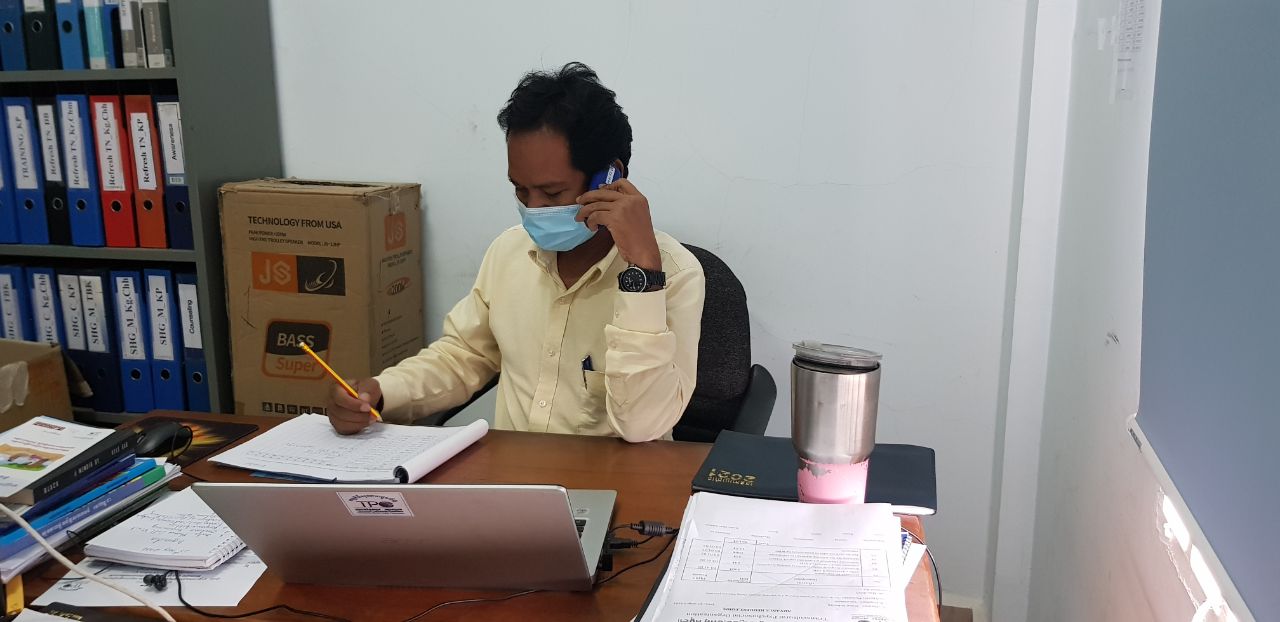 Location: TPO Office, Team provided hotline counseling to target clients.
For more info, please contact